NICO VAN BOCKHOOVEN
Nico van Bockhooven graduated cum laude in 1987 at the HTS in Haarlem. After that he is trained as an architect at the Academy of Architecture in Amsterdam where his graduation project (ferry dam of Harlingen) was nominated for the Archiprix, the annual award for the best graduation projects on architecture, urban design and landscape architecture students.                             
Nico Bockhooven gained experience during 16 years in interior design, architecture and urban planning as a designer at van Andel Leijsen Interior designers, as an architect at Brakel, Buma, Klous and Brandjes architects and architect-director at van Bockhooven Rutten Tauber architects in Alkmaar. In 2002 he started his own architectural practice in Haarlem.
Since then he has worked with a mixed team at a variety of projects including housing projects in a complex context. (small-scale) projects in the care, interior projects, private homes and other projects such as shopping and education.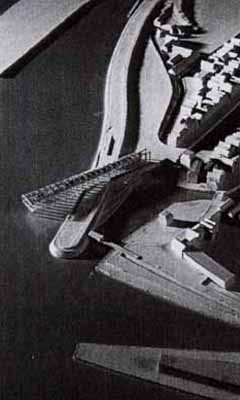 De veerdam te Harlingen